The bulls we throw into the sea are still legal in the Valencian Community, and Dénia is where they are most popular. For this reason, AnimaNaturalis and CAS International return to that town to document the martyrdom of the bulls in the name of tradition.
Last July 8 we moved to the coastal city of Dénia to witness one of the most terrible traditions that are celebrated in Spain. This is one of the cases of special cruelty, where the bulls are forced to jump into the sea and are dragged by boats and bathers to a platform. The stress of a normal popular celebration is multiplied in this case. Bulls are bovids that are not used to water or swimming. For them, each moment is experienced as the possibility of drowning.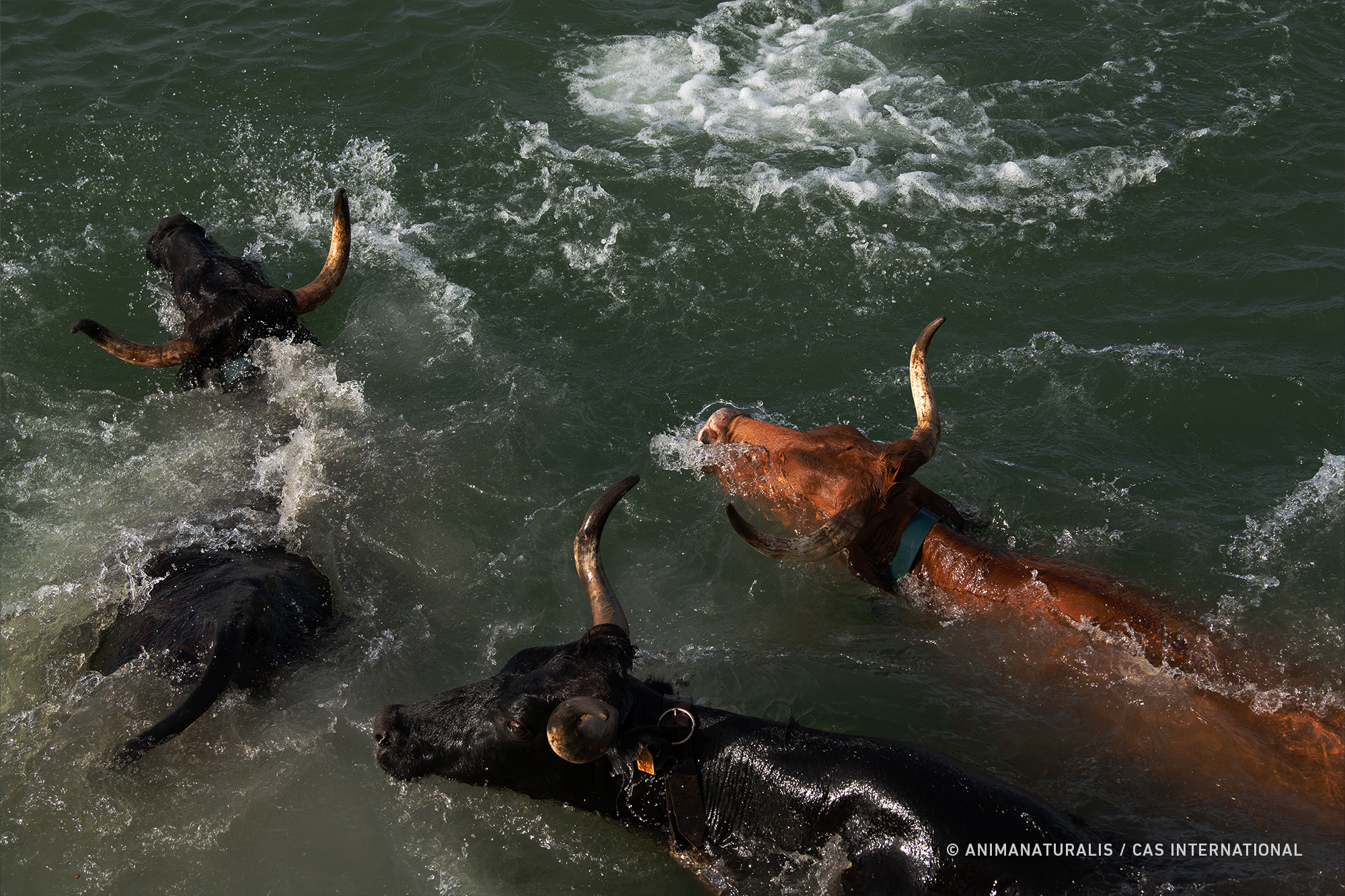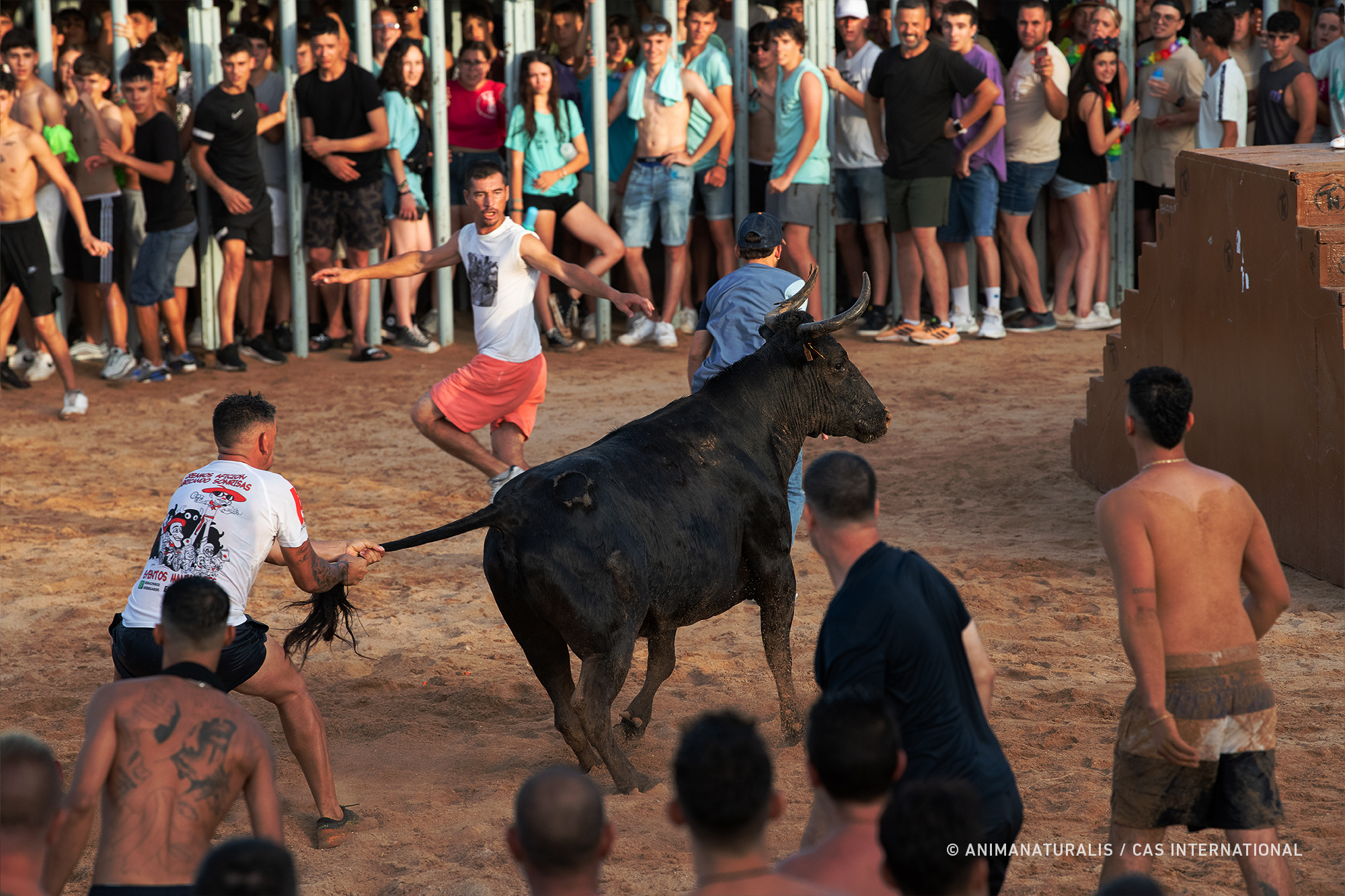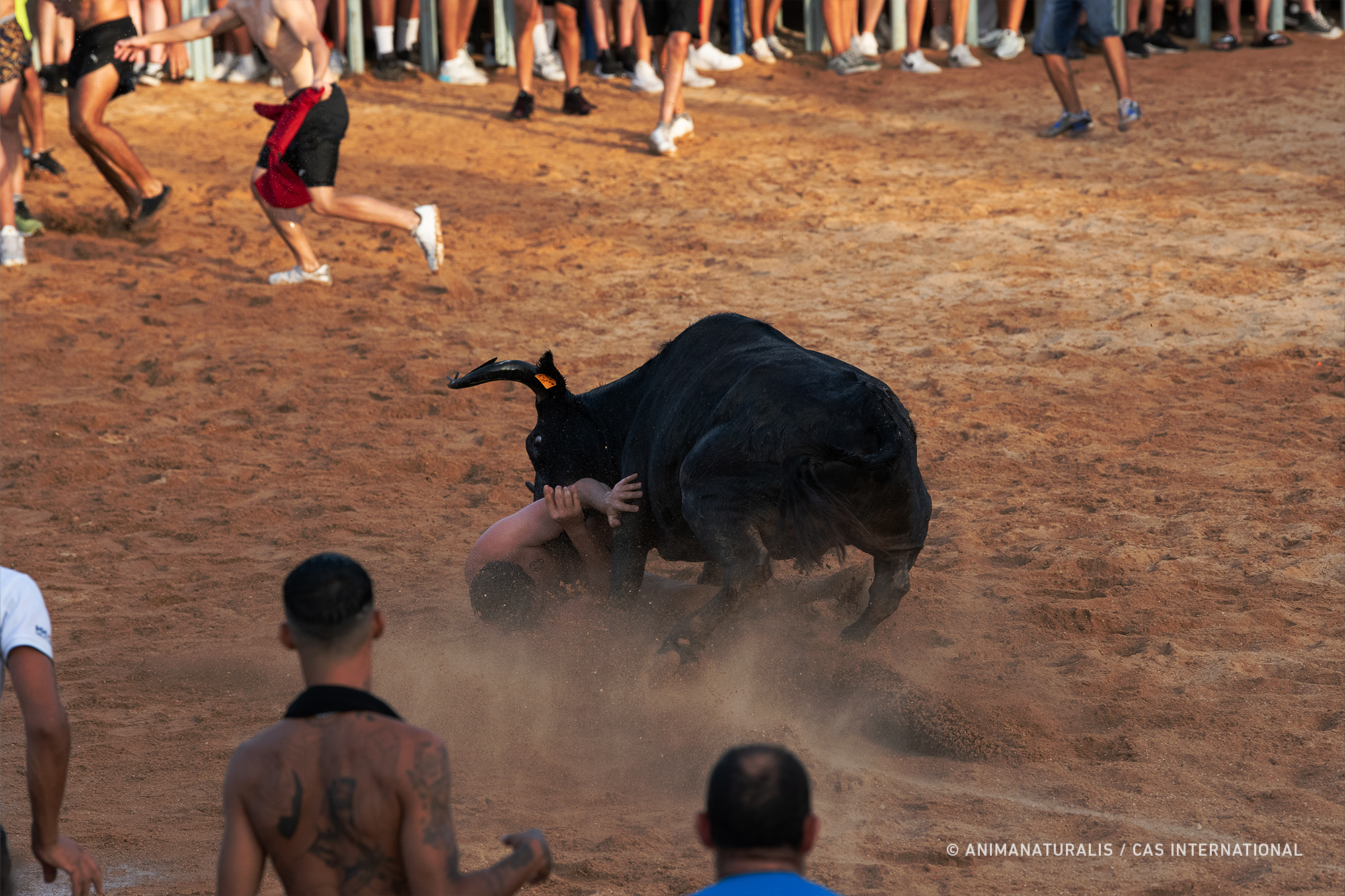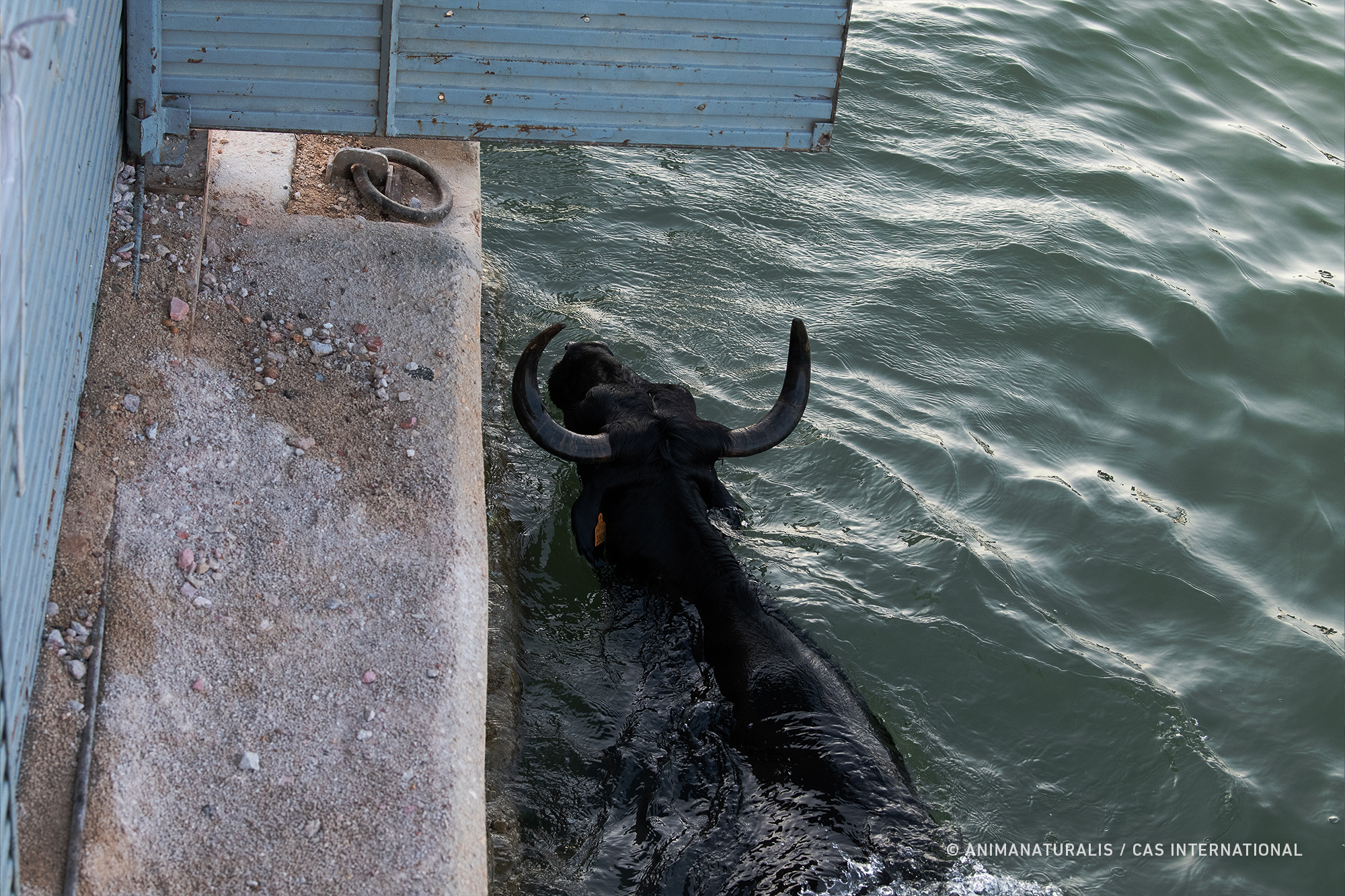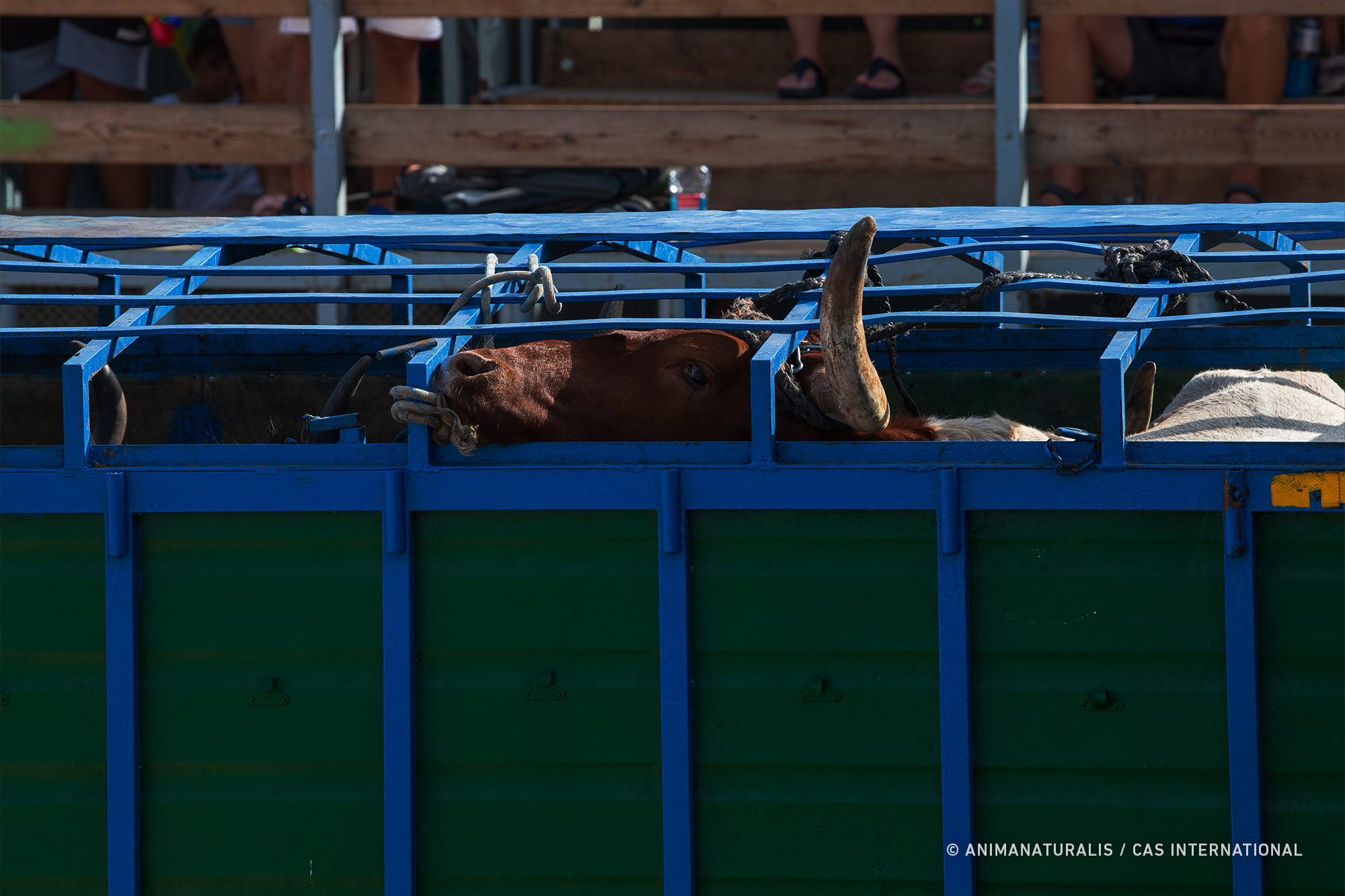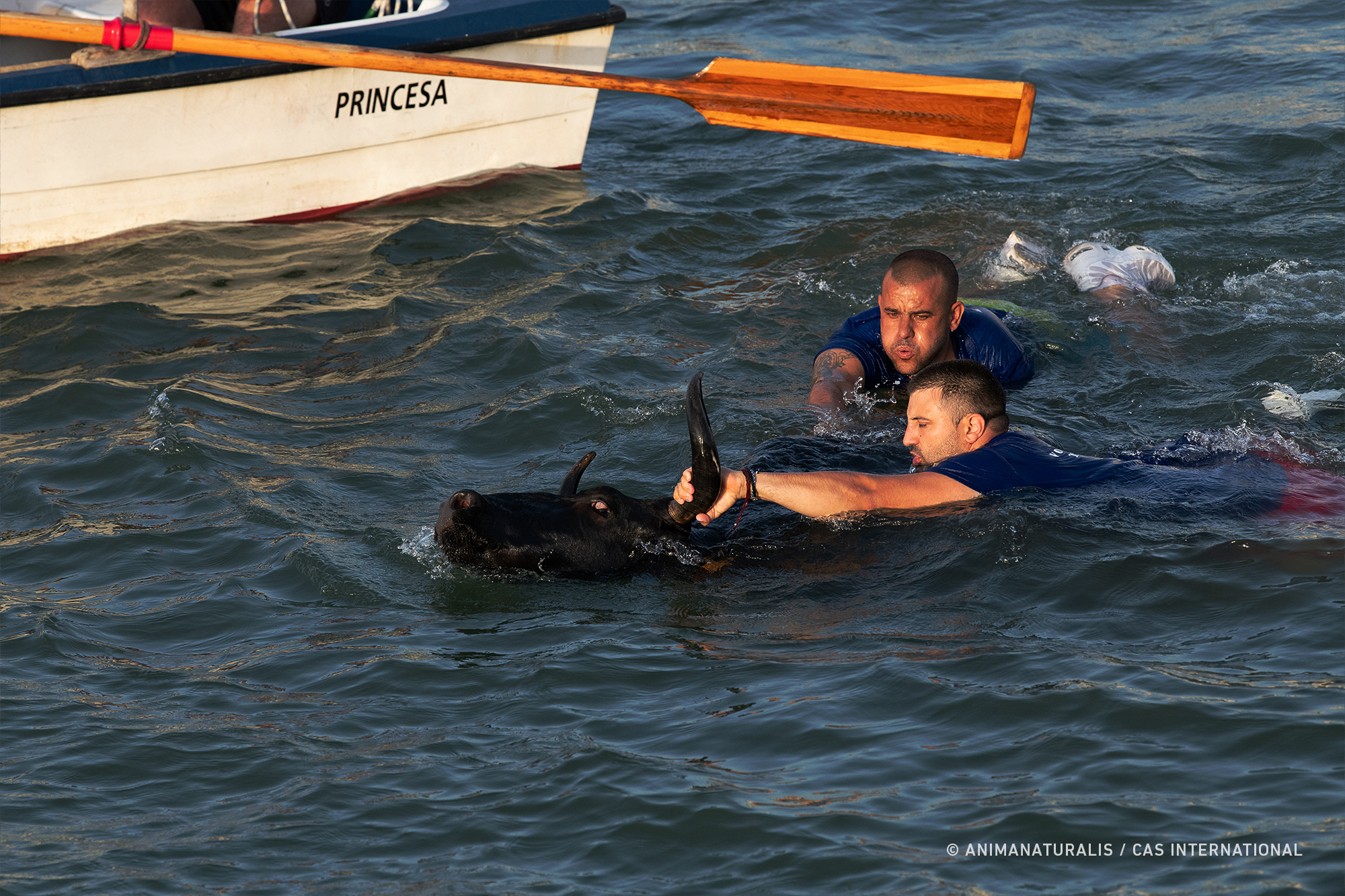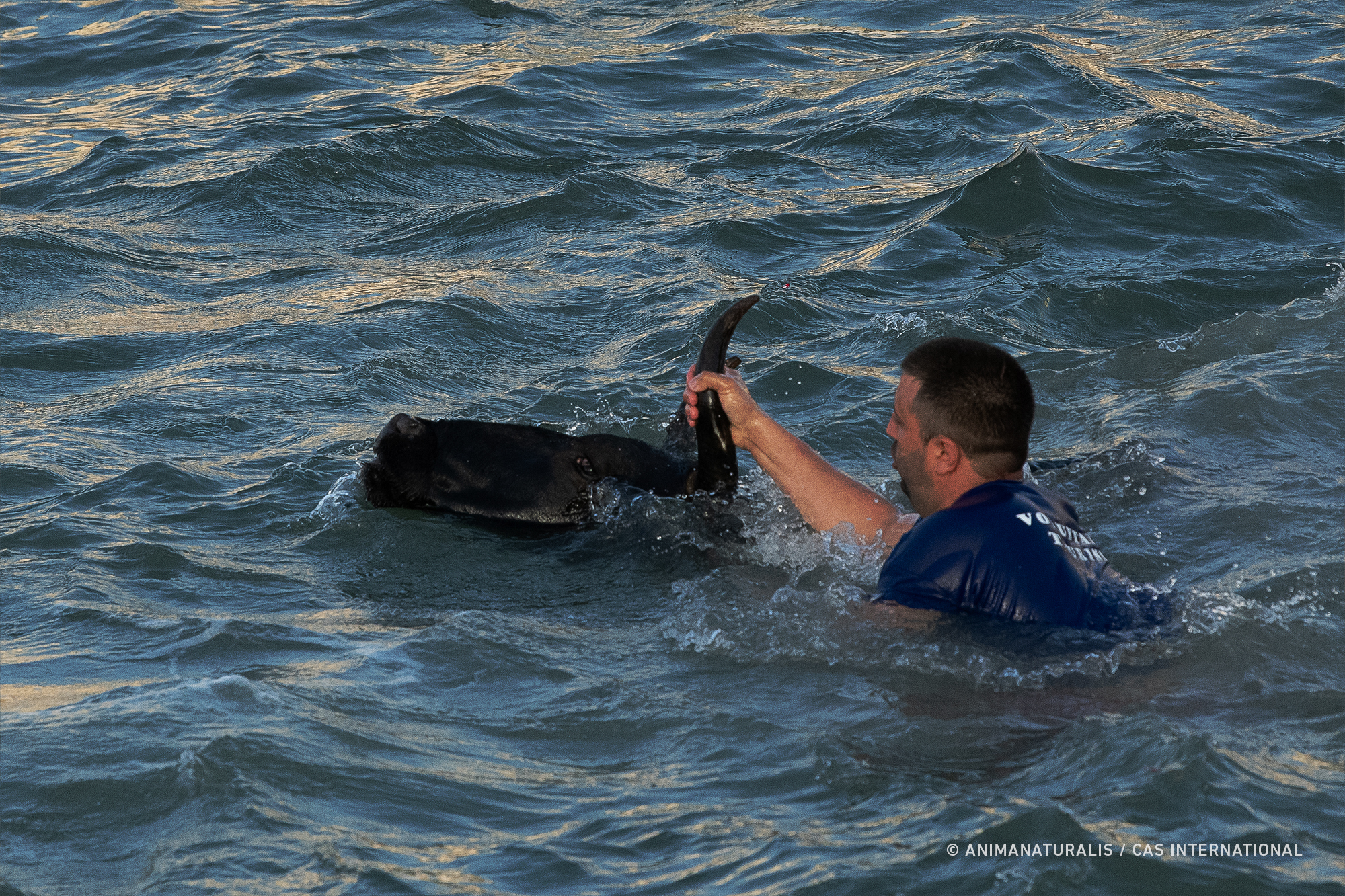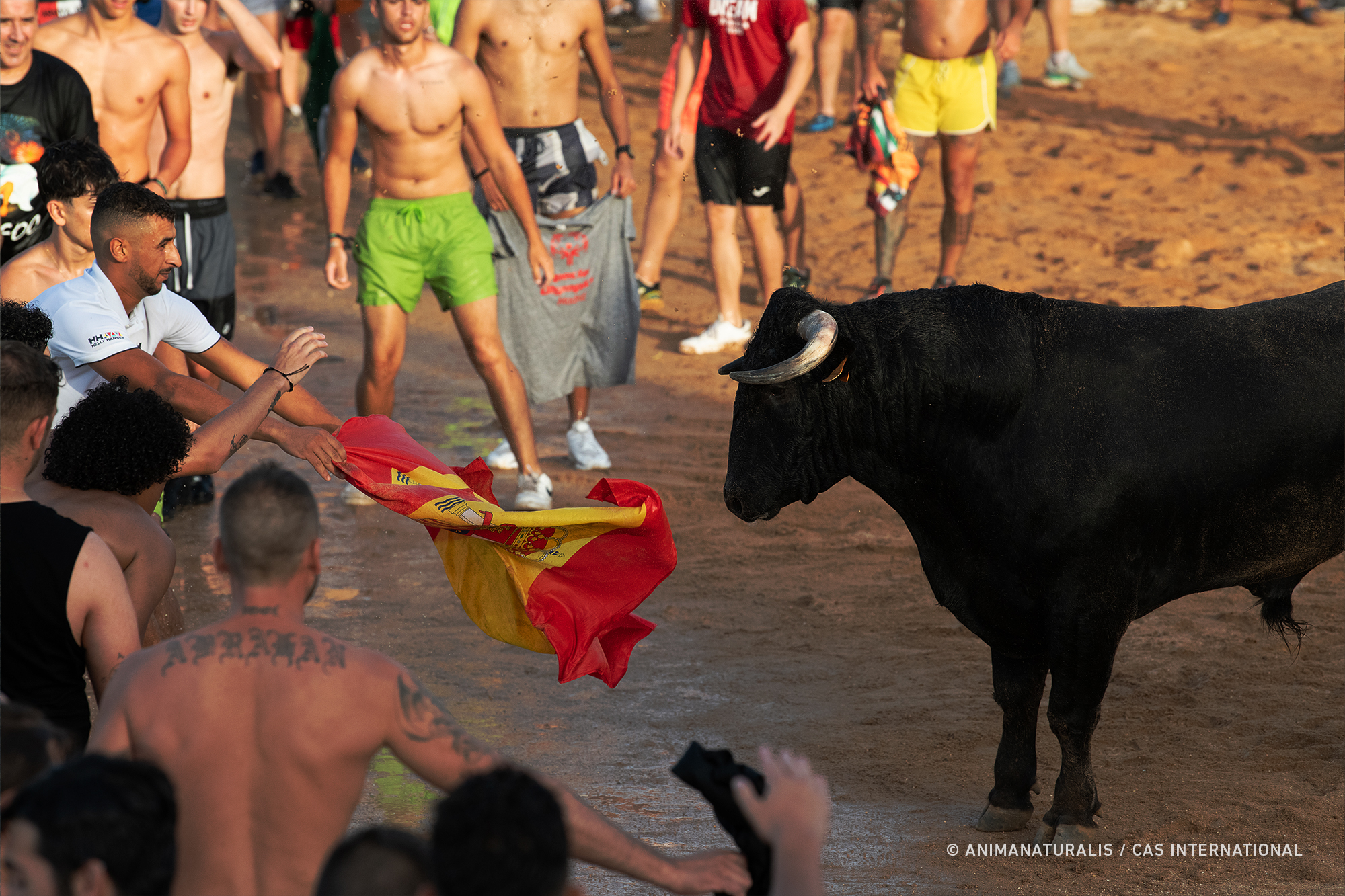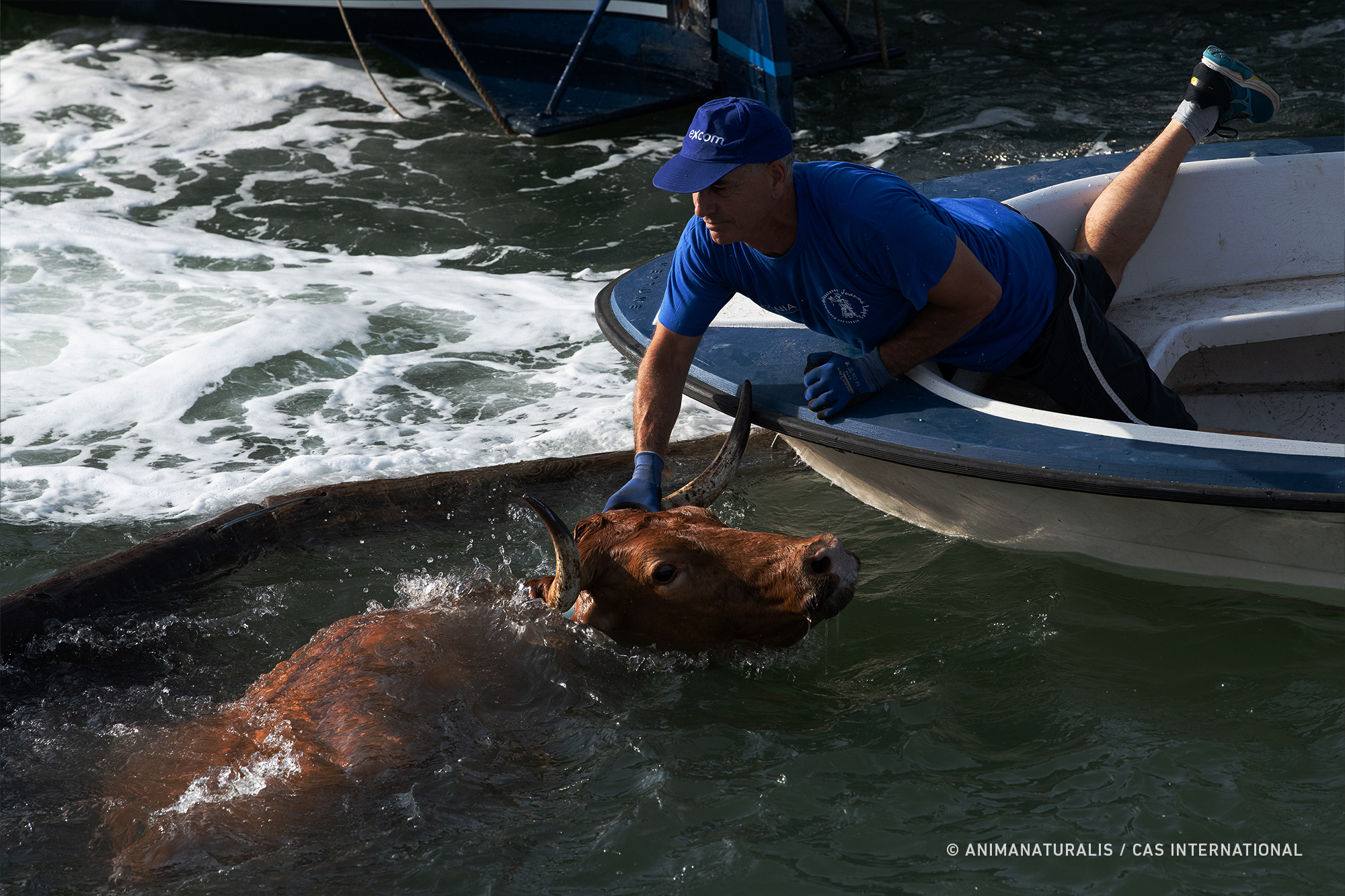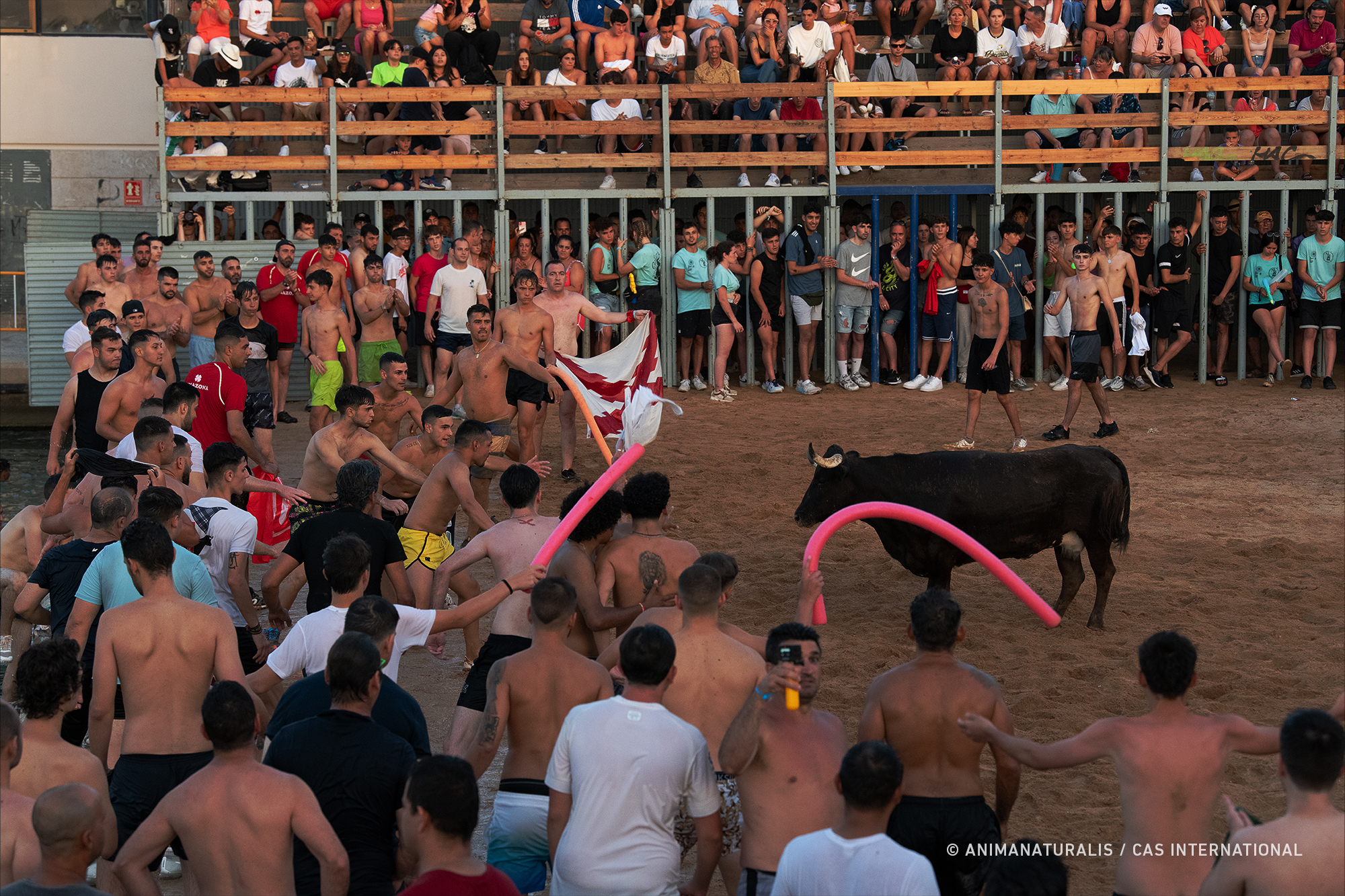 Two days after obtaining these images, one of the participating bulls drowned in the sea, at about 1:00 p.m. According to the press, an attempt was made to revive him without result and the exact causes of death are not known. Already in 2014 another bull died as a result of breaking its neck when hitting an edge when falling into the sea, and of course AnimaNaturalis denounced the facts.
The organizers suspended the rest of the day on Monday, July 10, but will continue on Tuesday. The Councilor for Fiestas, Raúl García de la Reina, has commented that this afternoon they will continue as normal. However, it has advanced that "we will take precautions" in case there is any protest from the anti-bullfighting.
The bulls have no escape. They run trying to find a way out of the arena while the crowd chases them, shouting, pulling and bothering them. The idea is to provoke them so that they lose their balance and fall into the bay, where bathers and boats await them to drag them out of the water. The grotesque spectacle is repeated over and over again, to the cheers of the people who enjoy the suffering of animals.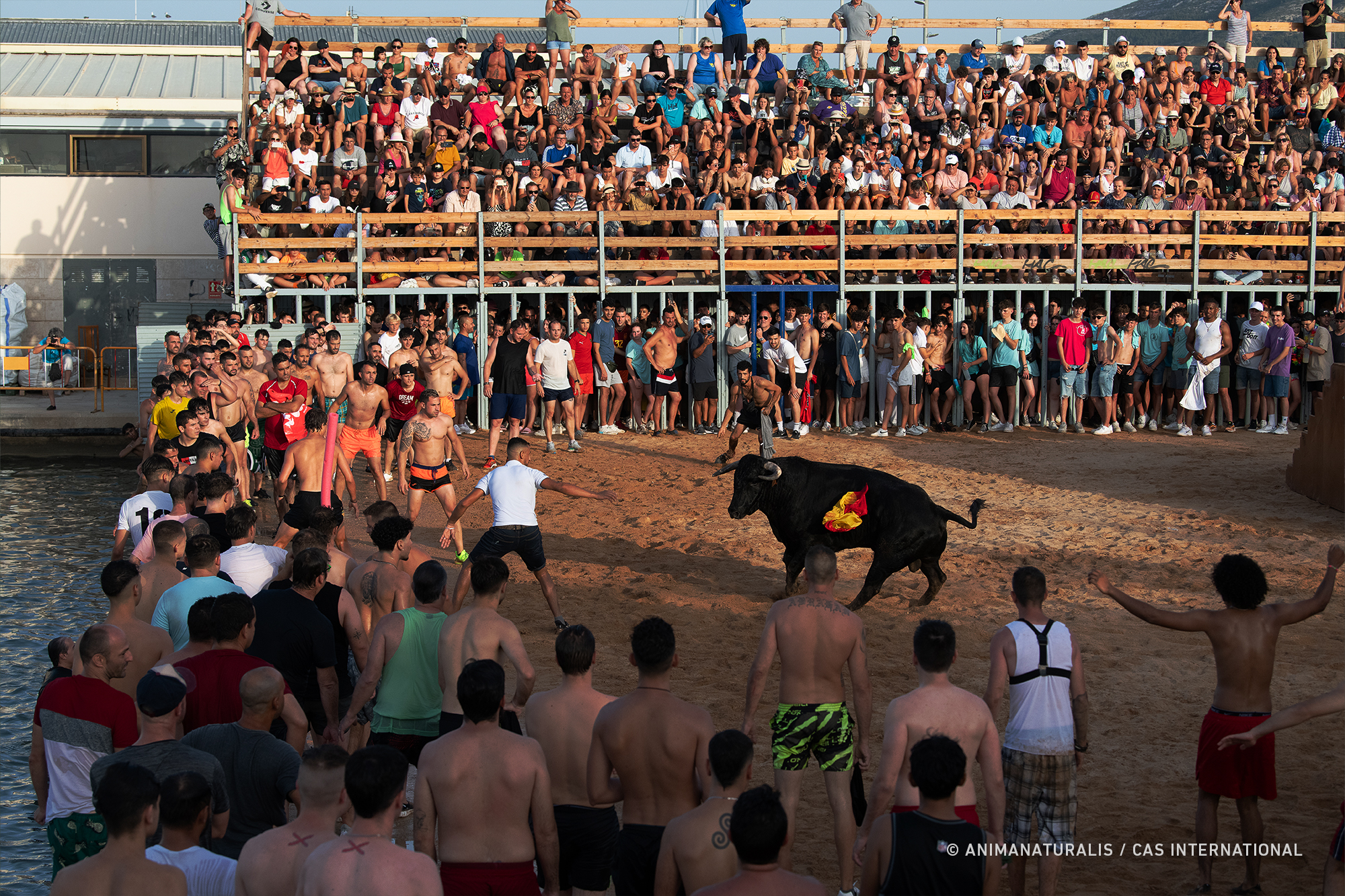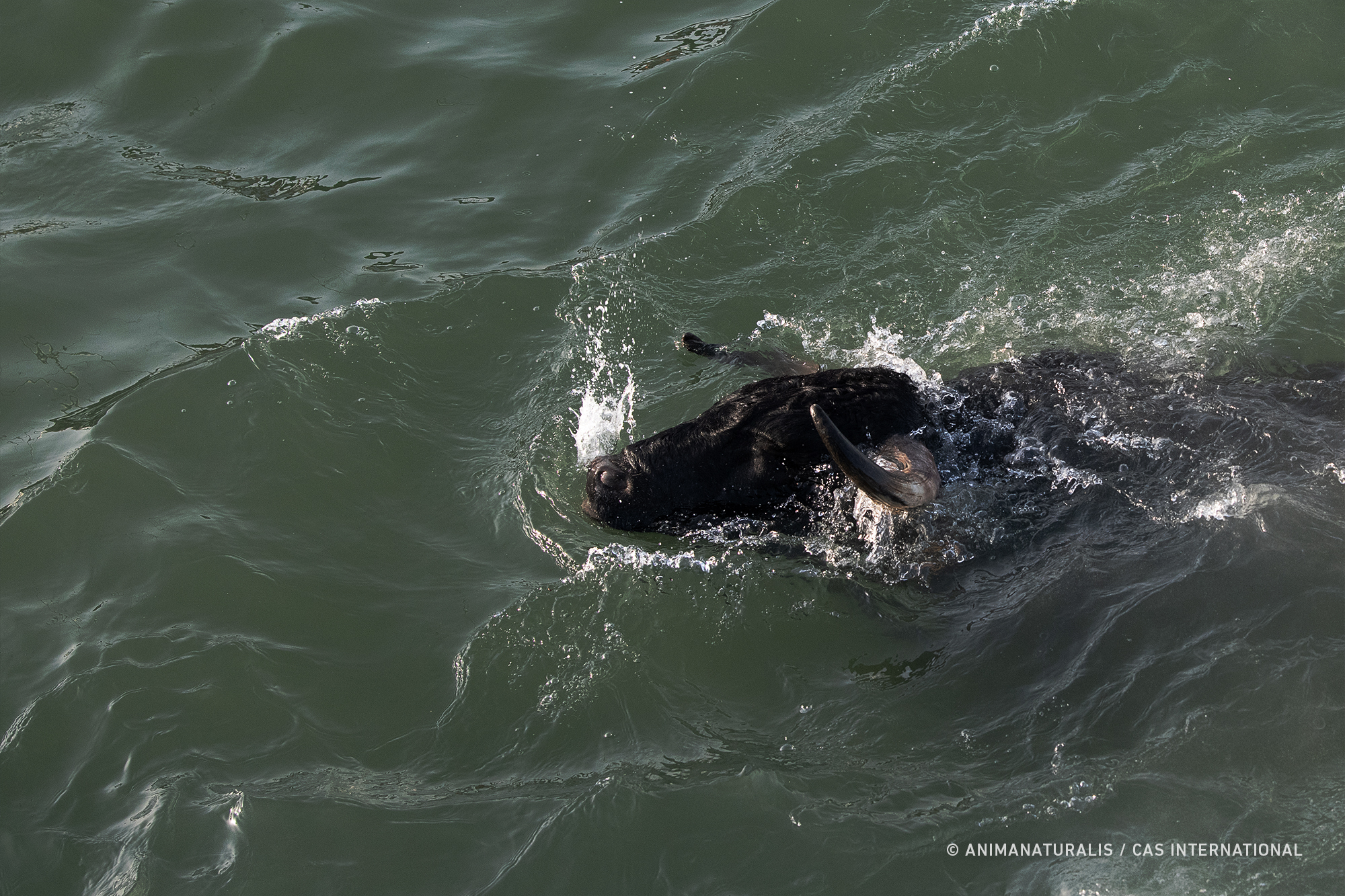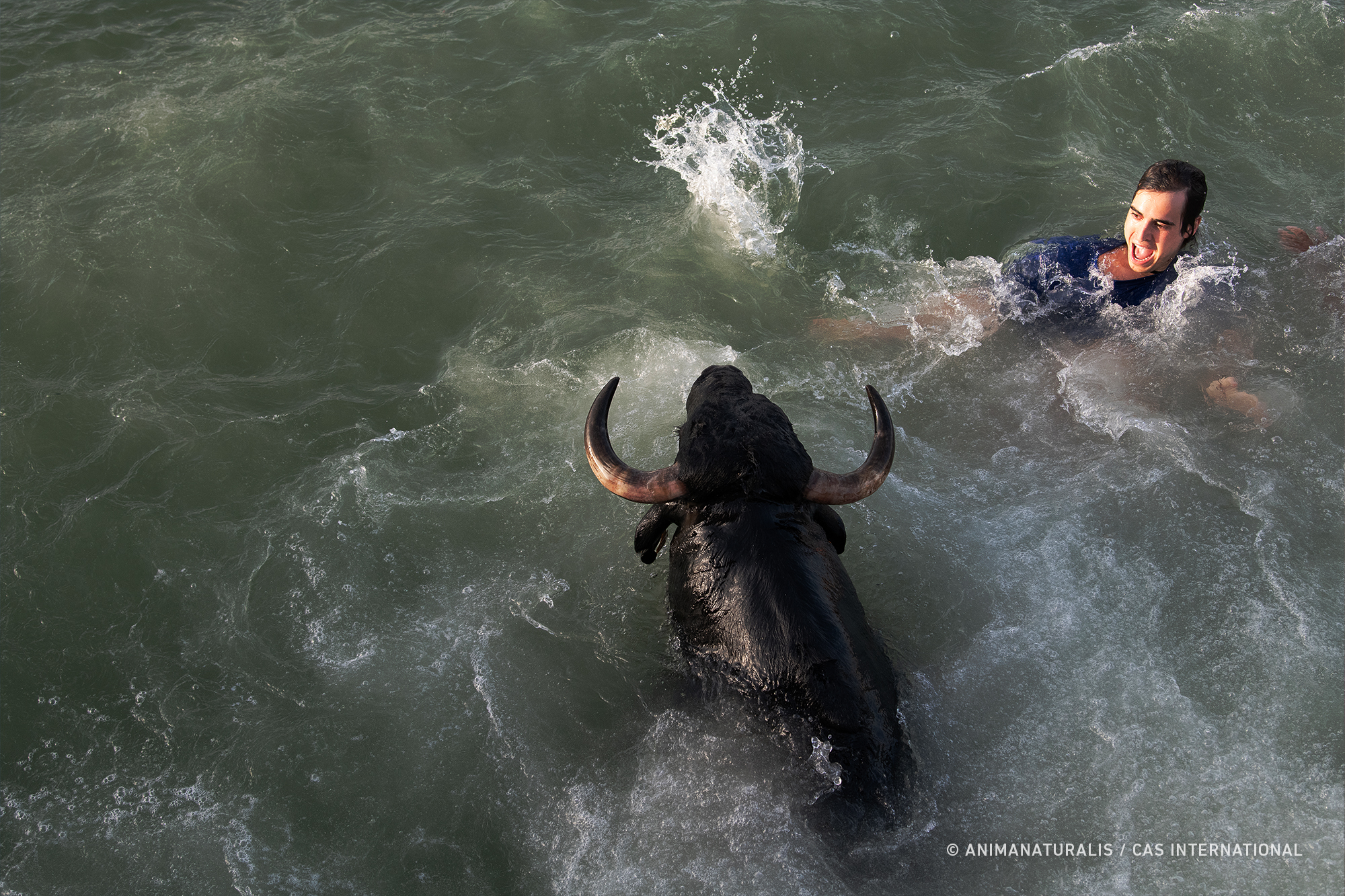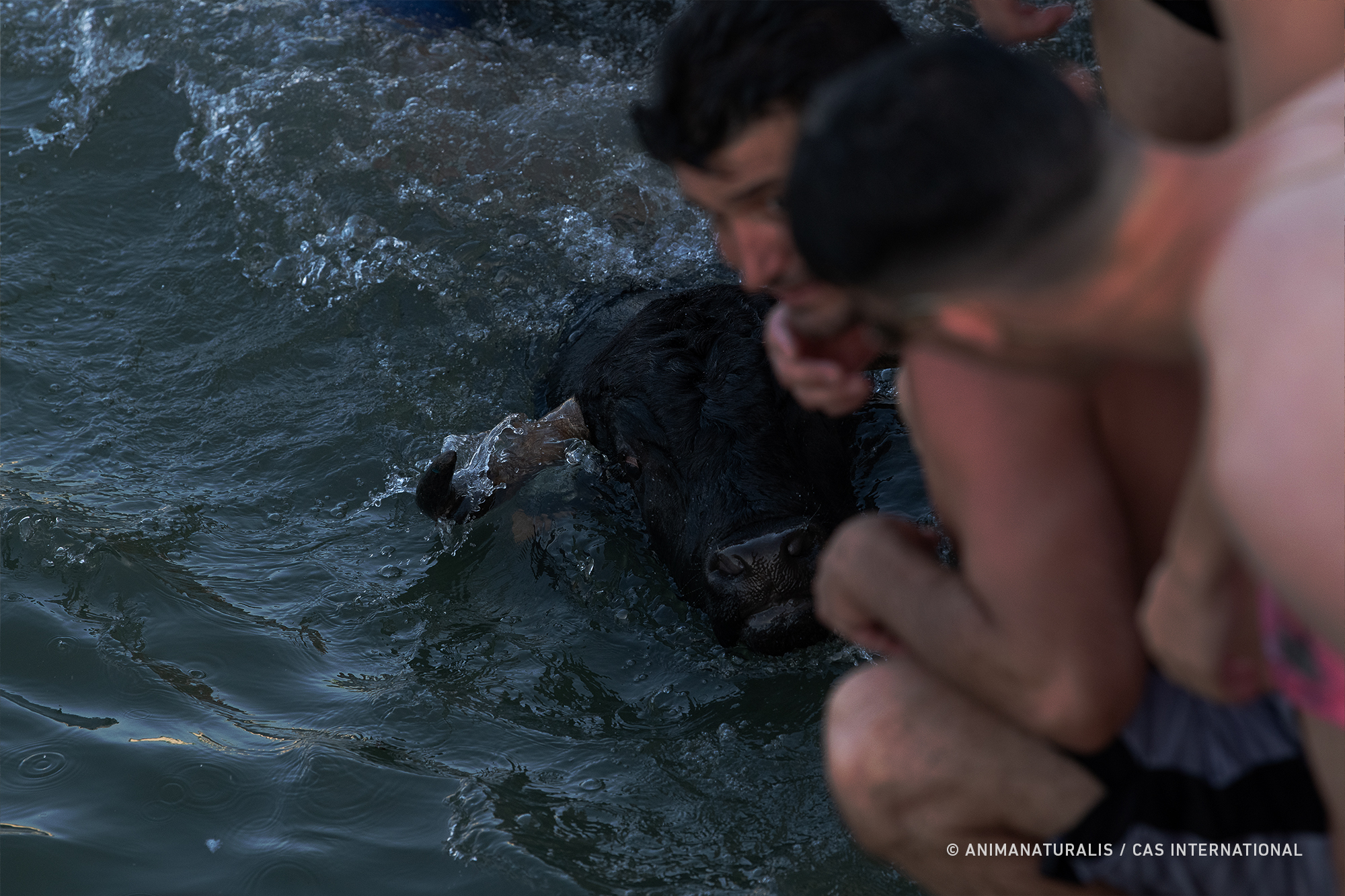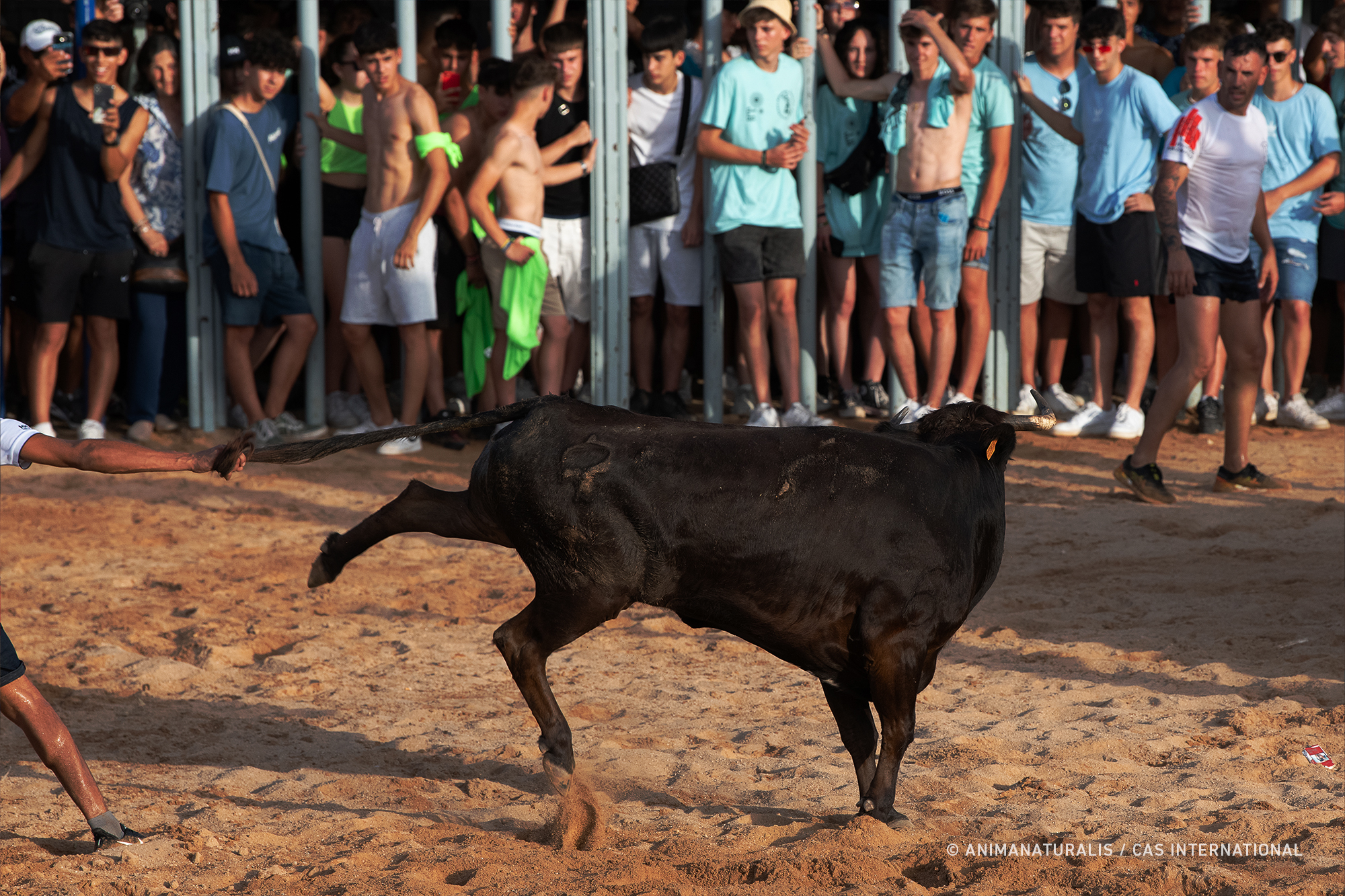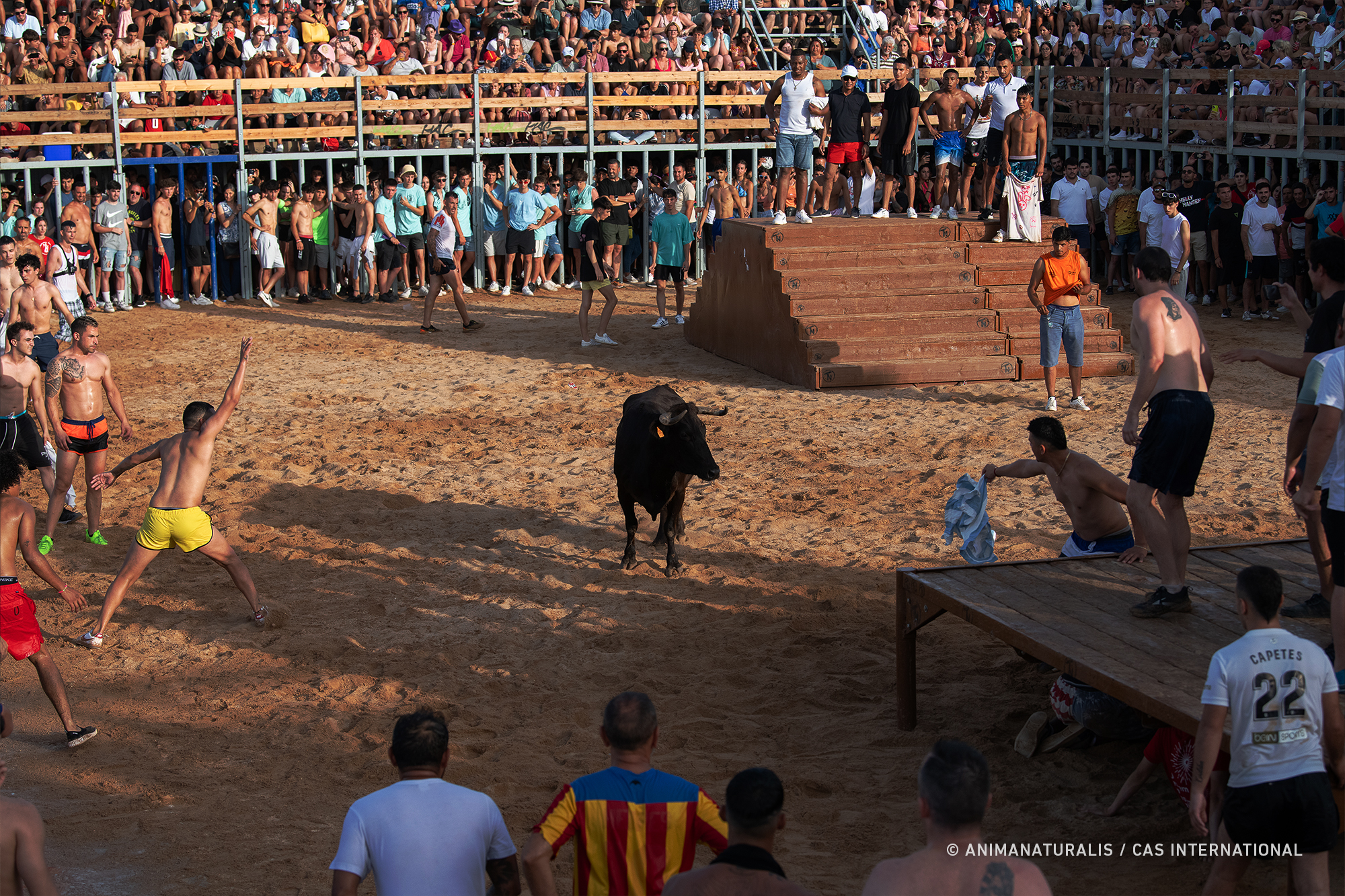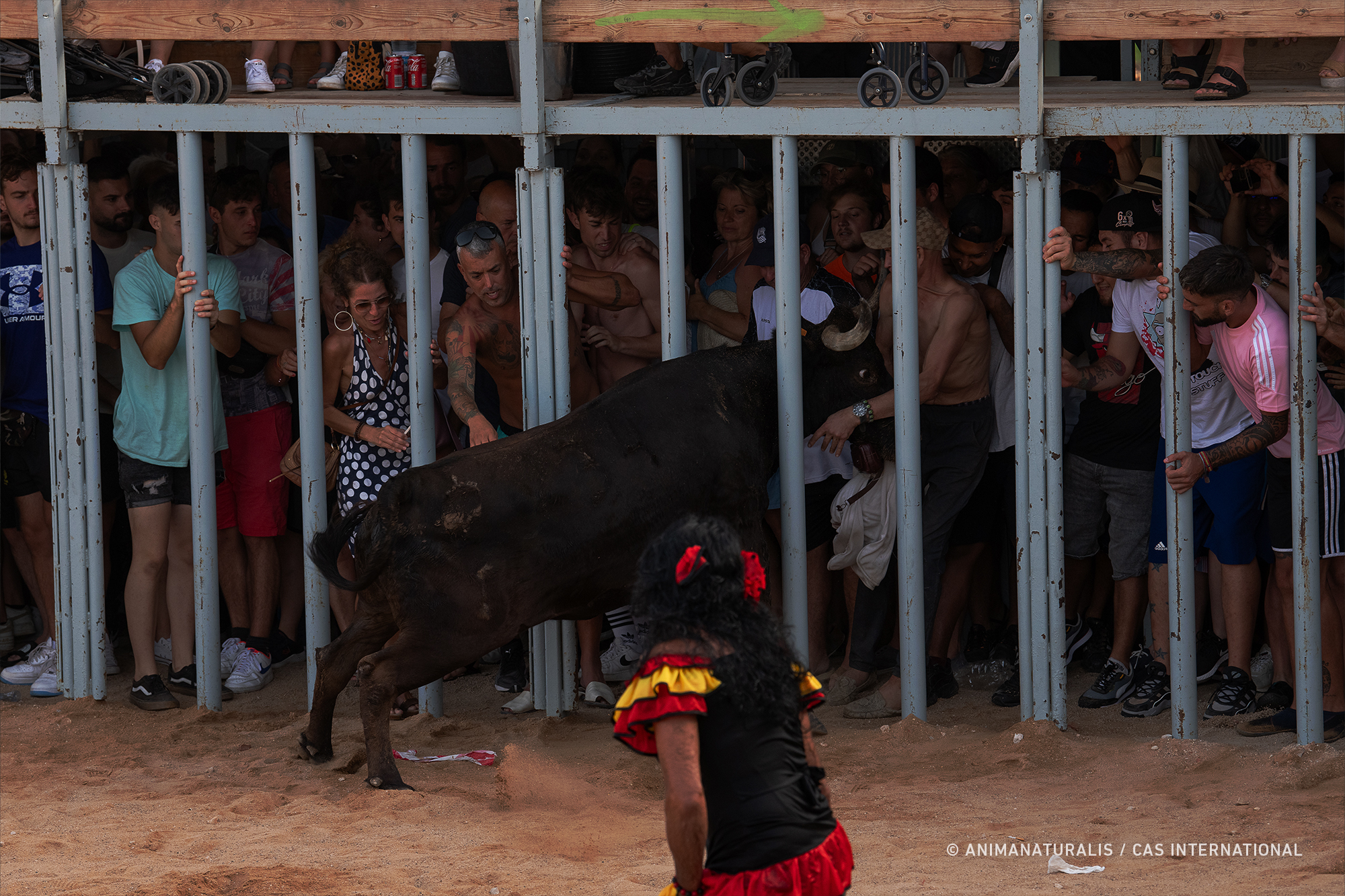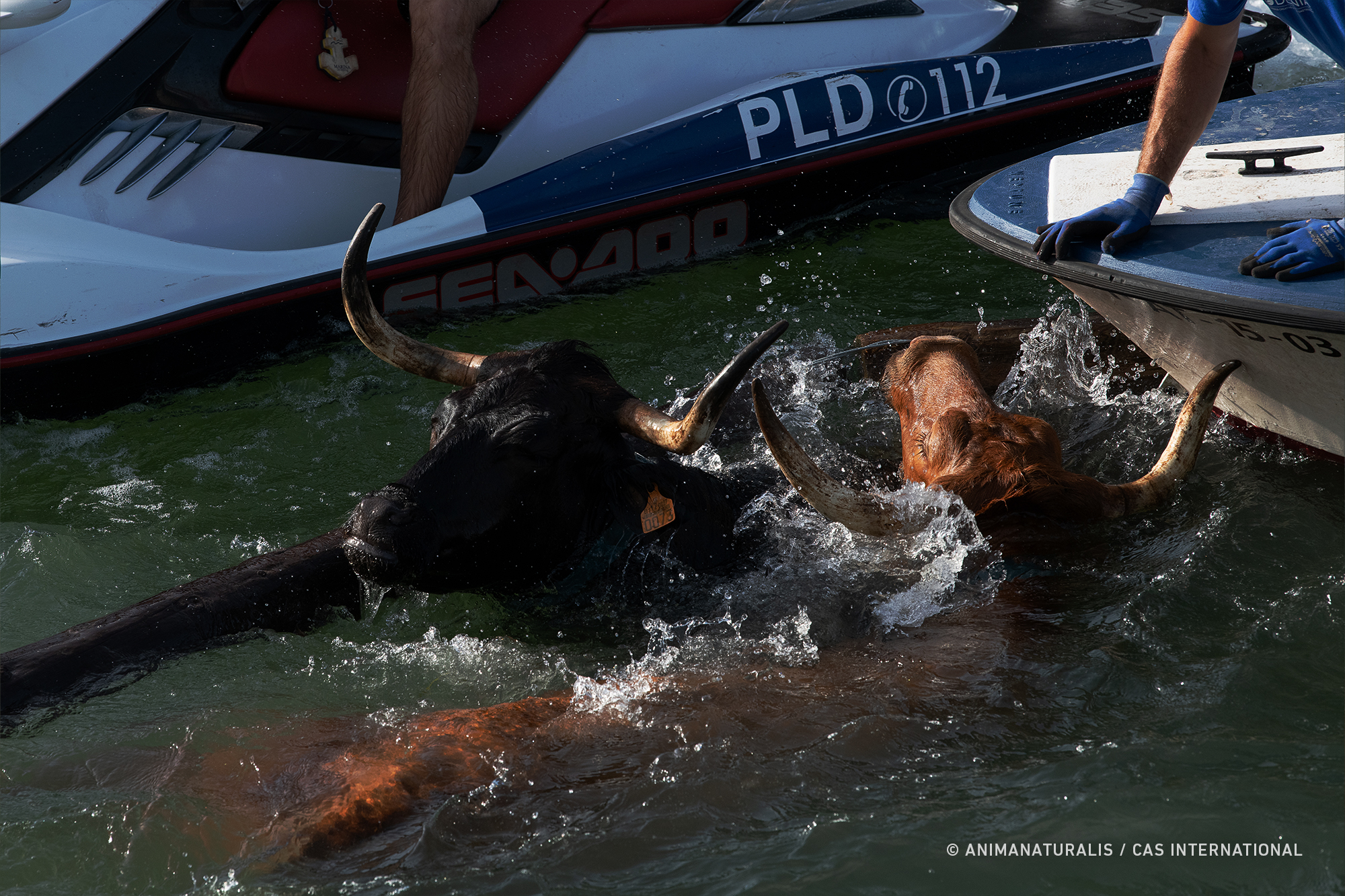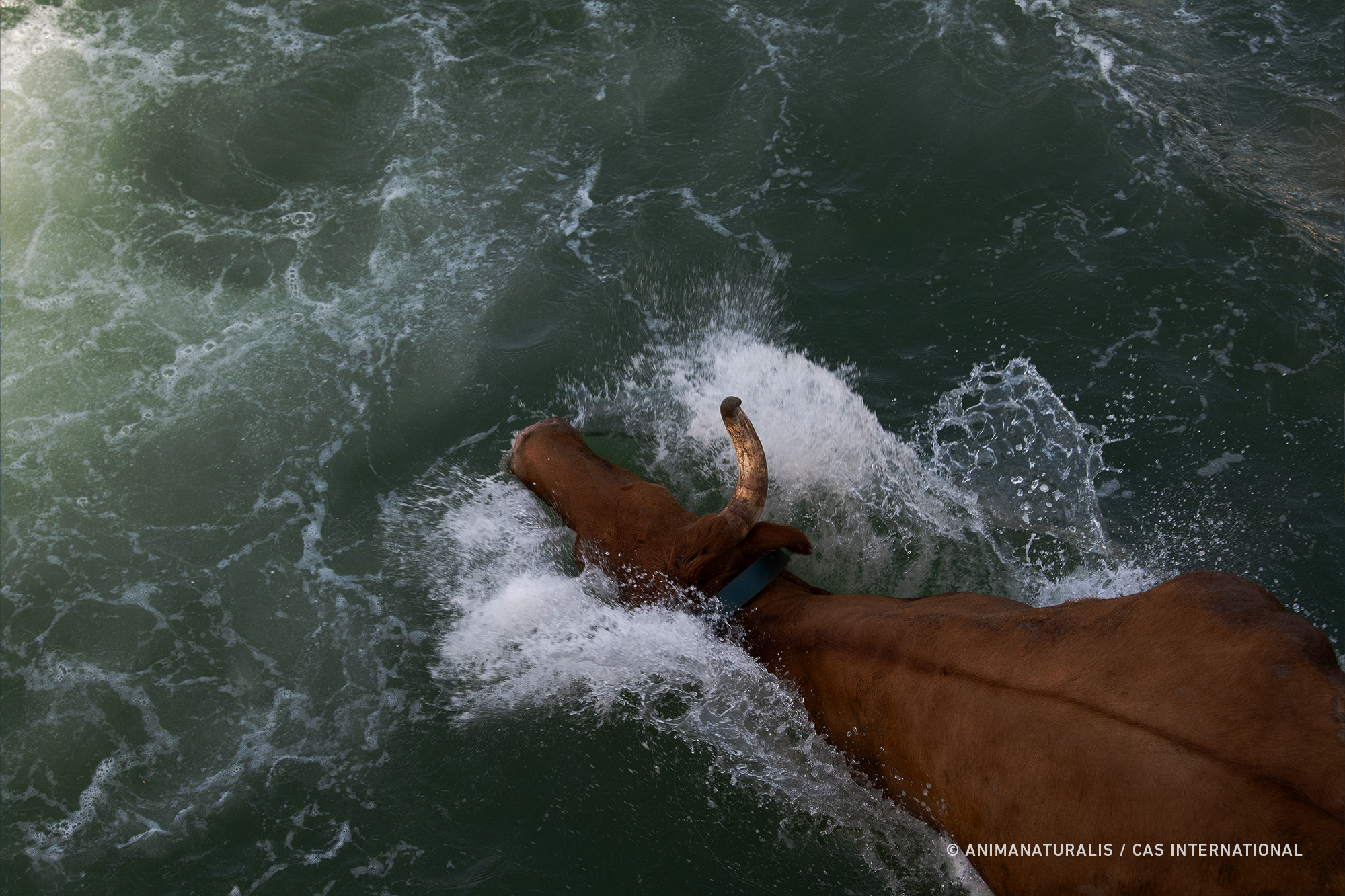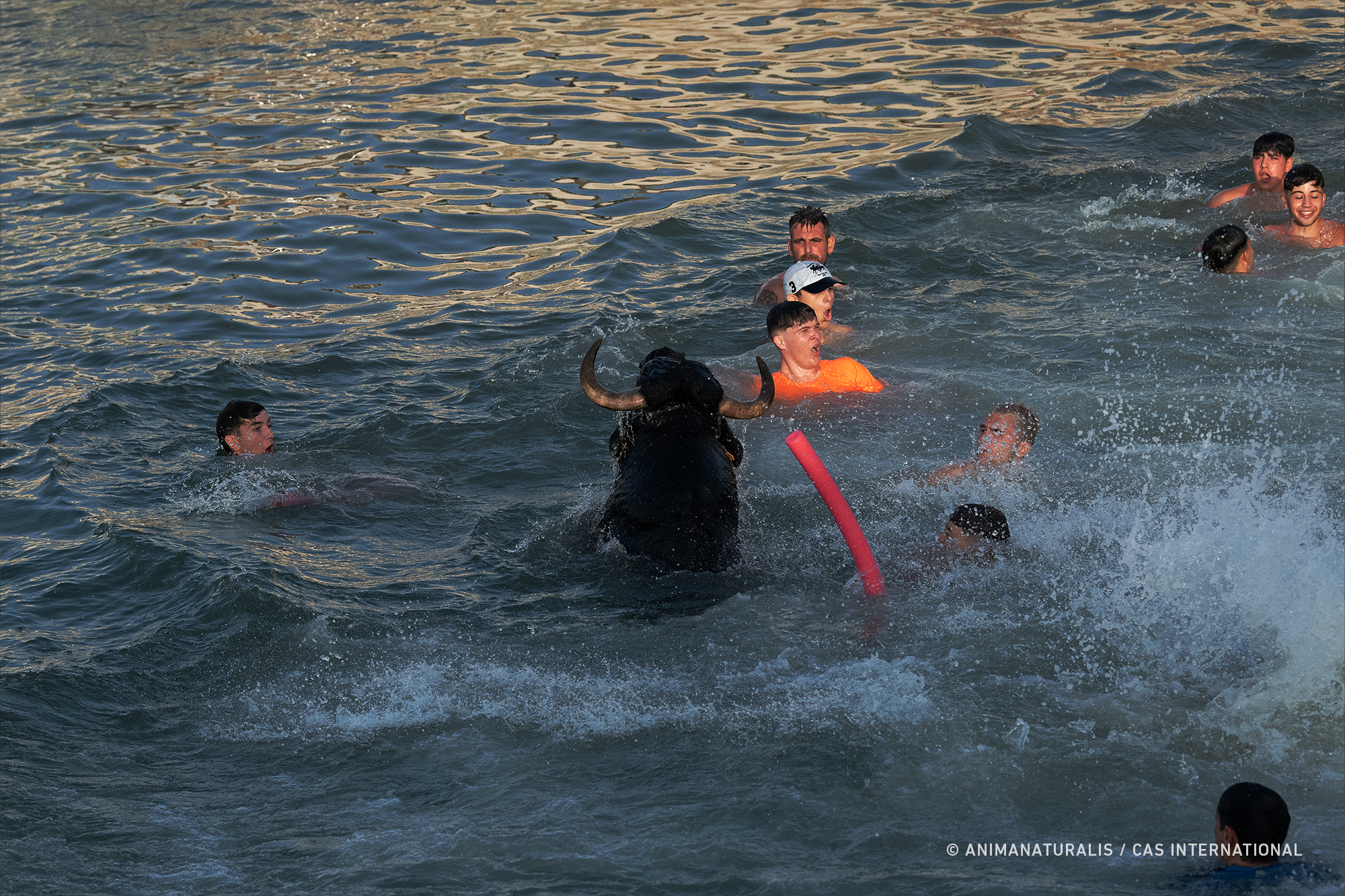 If you want to put an end to these types of parties, please consider supporting our campaign www.BloodFiestas.org. Only with you will we be able to put an end to cruel traditions.